On May 29, 1969, Crosby Stills and Nash was released, the album, as it turned out, had already yielded two hit singles.
On August 23, 1968 Marrakesh Express had reaced the #28 spot and on November 29, 1968 Suite: Judy Blue Eyes reached the #21 spot, so listeners were already well primed to recieve the album.
Crosby, Stills and Nash, stayed on the album charts for a total of 107 weeks, and was popular on both AM and FM radio stations, and to this day, in the year 2005, it's still a bench mark album, against which all other harmony bands and their albums must be measured.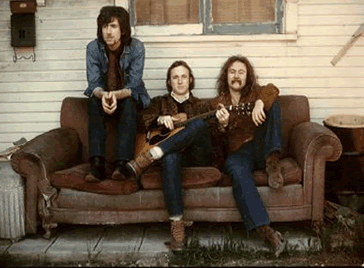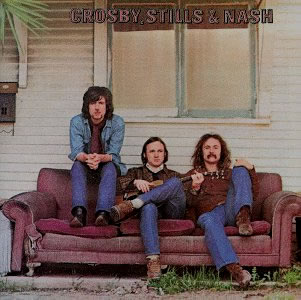 Released May 29, 1969
Suite: Judy Blue Eyes
Marrakesh Express
Guinnevere
You Don't Have to Cry
Pre-Road Downs
Wooden Ships
Lady of the Island
Helplessly Hoping
Long Time Gone
Bye-Byes